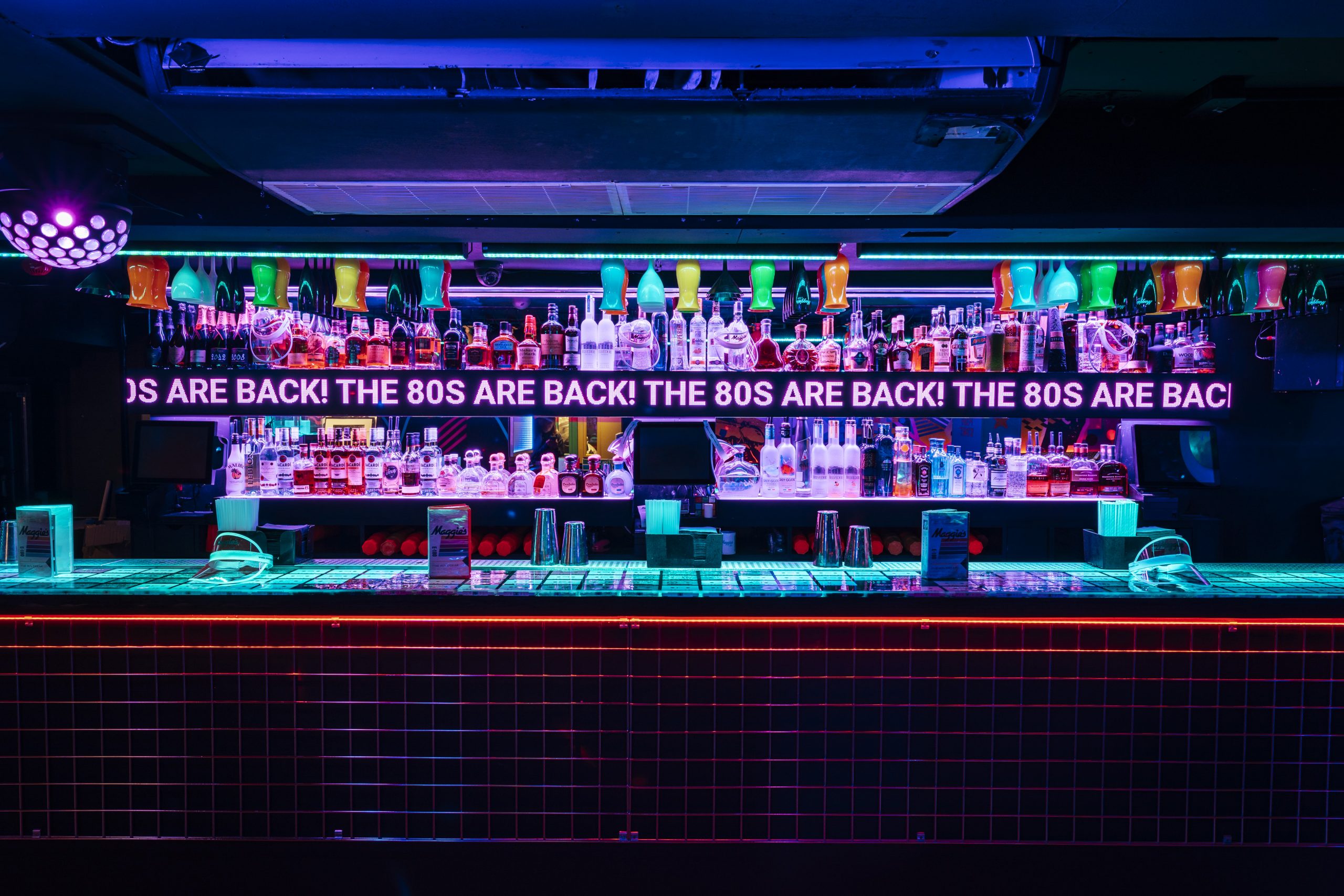 We are delighted to at last have the green light to return to business much closer to normal. All our venues will be fully open from July 19th and we can't wait to welcome people back, even to get a drink from the bar again! Explore our eleven London sites HERE.
Maggie's, our 1980s nightclub, has had a complete refurbishment and is reopening at 12.01am on Monday 19th July (i.e. this coming Sunday night) with its brand new look! Think outlandish new cocktails, mind-blowing retro lighting, a bigger drinks bar covered in cassette tapes, and MORE 1980s vibes. We're making up for lost time and opening every night for the first week, before returning to our Thursday-Saturday opening days. To be one of the first back on the dance floor, book a table or guestlist spot HERE.
All our unique spaces at Bunga Bunga are fully open for celebrations, with everything from the relaunch of Singo Bingo and our Club Bunga at Battersea, to our new season of nightly shows at Covent Garden, including SingalongaBunga Thursdays! With a heatwave on its way, our Mr Fogg's Secret Garden in Mayfair is a great new addition to the group. The perfect spot for a summer party, it will also now be open on Sundays from August onwards! Book a table at any of our venues HERE.
With events back in full swing from July 19th, join us for private drinks, hearty lunches, tipsy teas, immersive dinners, gin tastings and more across the Mr Fogg's Collection, Cahoots, Barts, both Bunga Bunga's and Maggie's. From small gatherings of 10 people to parties of up to 450 guests, explore our venue hire options HERE.
We will, of course, continue with enhanced hygiene and safety measures throughout the venues, but we can't wait to get back towards how things were before March 2020!