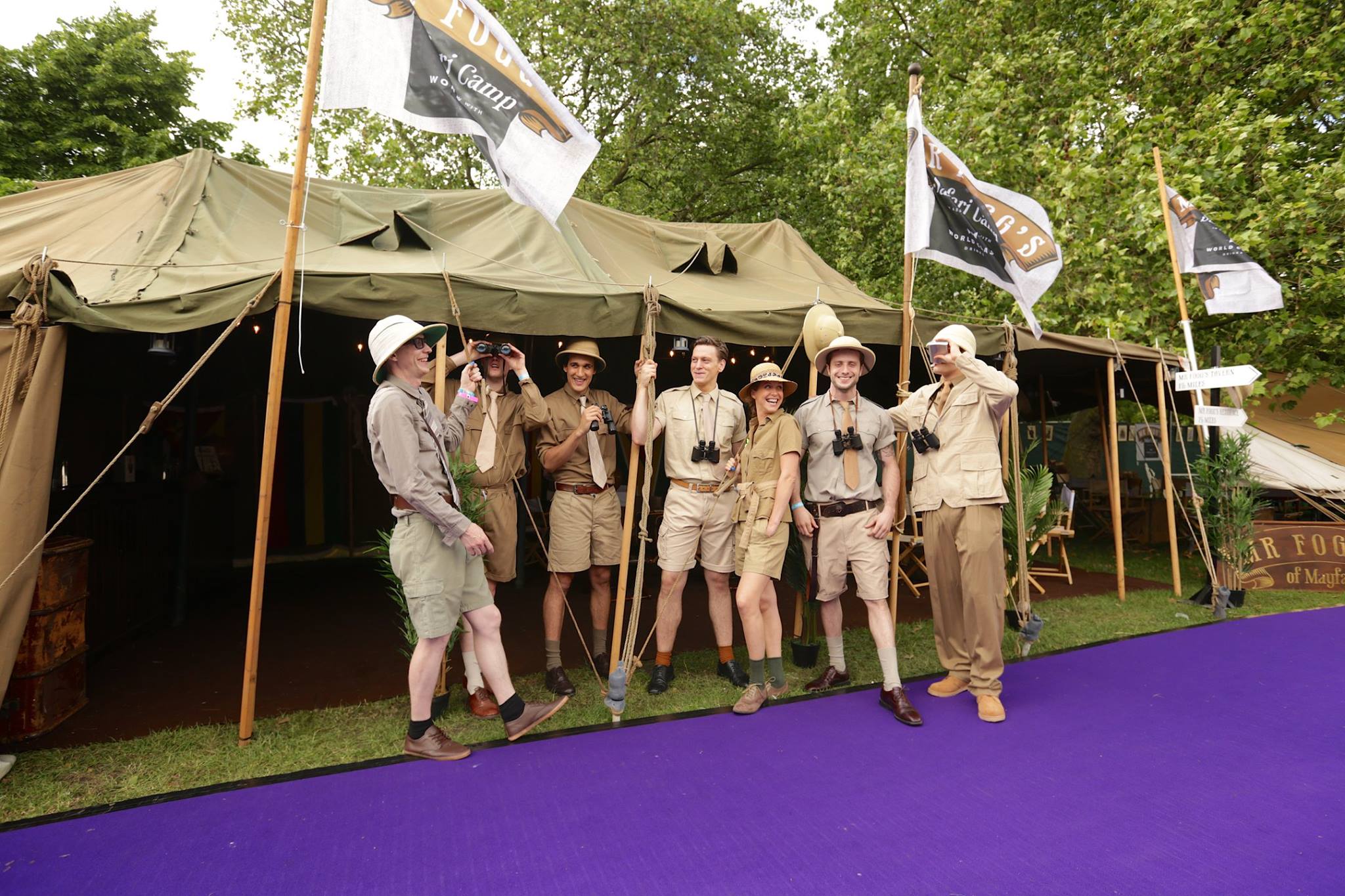 Mr Fogg's was proud to pop up once again in London, this time the household of Phileas J. Fogg erected a Safari Camp in Regent's Park for the world's greatest restaurant festival with a British-colonial style tent filled with globes, maps and a taxidermy collection from various safari's in Africa. Guests at the festival enjoyed World Class libations and a separate gin & tonic tent where a specialty barman from Mr Fogg's Gin Parlour imparted his knowledge on the fine art of concocting the perfect gin & tonic with several flavoured tonics and botanicals.
We look forward to returning to Taste Of London in 2017!
Photos from the launch of the Safari Camp can be found on Mr Fogg's Facebook page.