Mr Fogg's Gin Parlour has replaced Aunt Gertrude's Gin Parlour above Mr Fogg's Tavern. Although separate from the Tavern downstairs, the Phileas Fogg theme continues in the new parlour with it mirroring Victorian Gin Palaces.
In offering 27 tonics and botanicals, the collection allows for more than nine million possible Gin and Tonic combinations, and is intended to be "one of the most discerning gin menus to date". The encyclopedia is separated into 10 individual categories, including London Dry, Old Tom, Light and Crisp, American, Floral and Aromatic, Fruity, Genever, Barrel Aged, Vintage and Gin Liqueurs.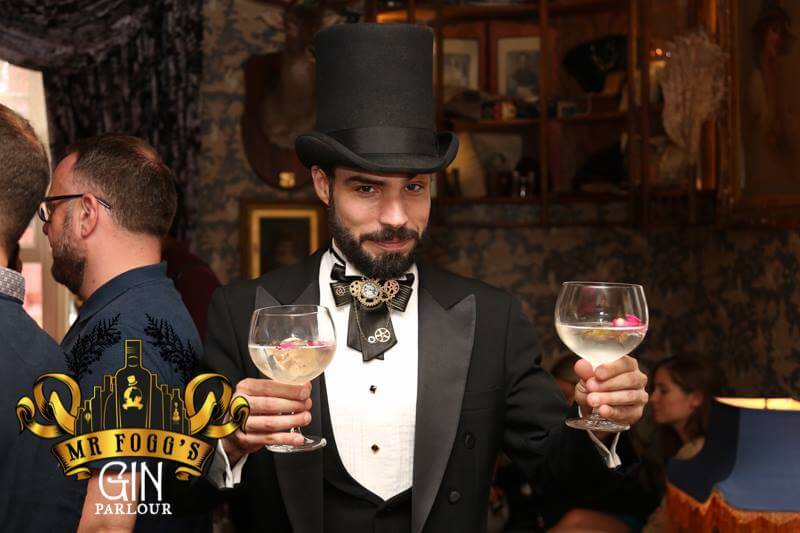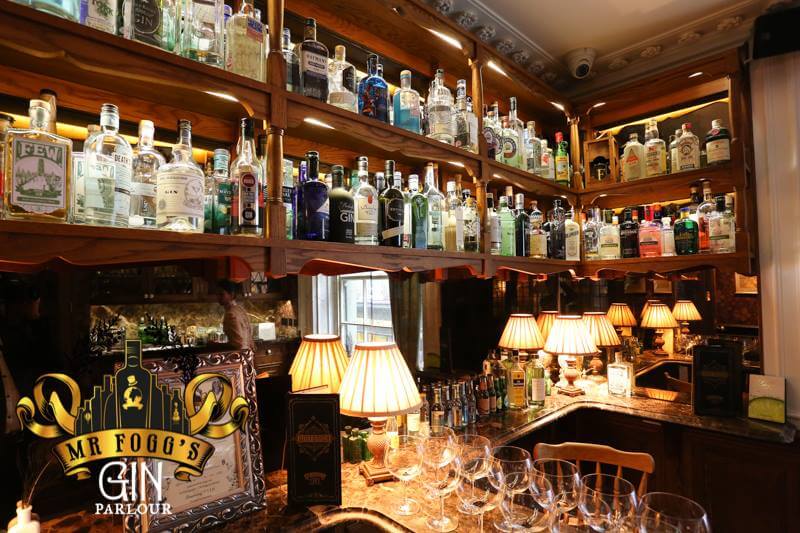 The Gin Parlour also offers an eclectic cocktail menu. It's called A Tale Of Tails, for those after something a little more … histrionic. The menu is influenced by period theatre, and the cocktails take their drinkers on marvelous adventures through eras of opulence in the Arts.