We are very pleased to announce that this summer Mr Fogg's will unveil a lavish 19th century colonial Safari Camp at the world's greatest food and drink festival, Taste of London in Regent's Park. From 15th June to 19th June 2016, Mr Fogg's Safari Camp will serve a range of the finest World Class Drinks, complete with British-colonial style tents, taking guests on an exotic alfresco adventure in the first safari park to open in London.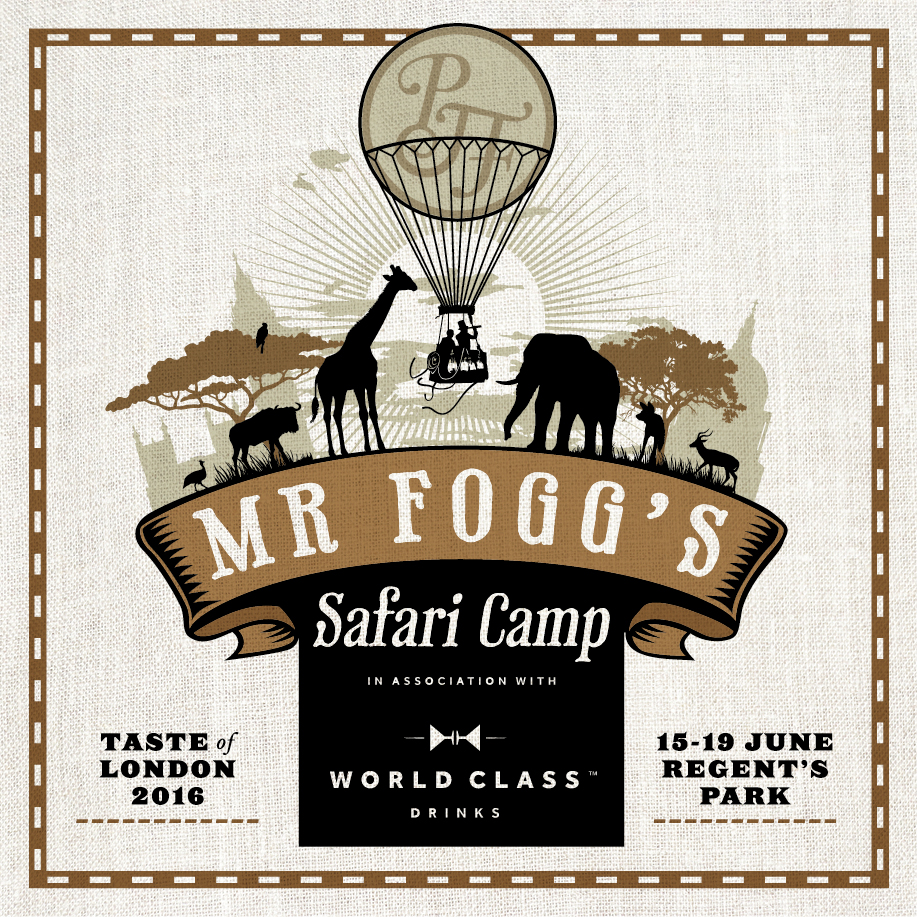 Mr Fogg's stylish pop-up Safari Camp will be one of the 'must do' attractions in the heart of the event! In true Mr Fogg's fashion, guests of Mr Phileas Fogg will be taken on a fine drinking adventure from the moment they embark on their safari sojourn, featuring expertly crafted World Class cocktails. Mr Fogg is also bringing his love of crisp gin & tonics to his Safari Camp with a separate G&T bar. His world-class barmen will be giving lessons in the fine art of concocting the perfect gin & tonic.  Guests can enjoy the choice of either Tanqueray No. TEN or London Dry gins, several flavoured tonics and botanicals, including juniper, coriander, grapefruit, chamomile and lime, to name a few, creating a truly personal gin and tonic experience.
For tickets and further information please click here.