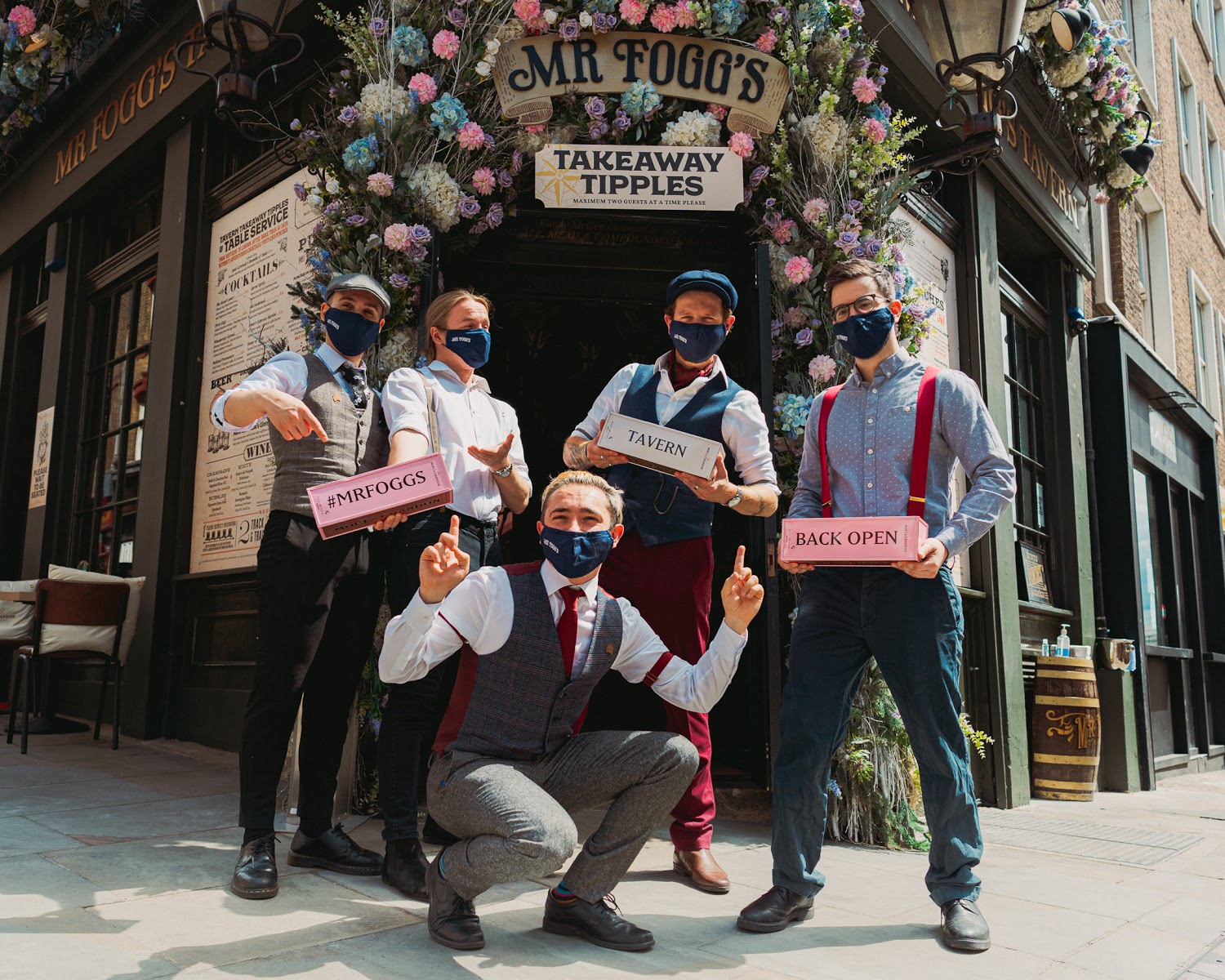 We are so excited to finally be making reopening plans for all our wonderful venues! During the week of 12th April, we will be opening our large outdoor terrace at Mrs Fogg's in Liverpool Street, alongside takeaway drinks and outdoor tables at Mr Fogg's Tavern in Covent Garden, Mr Fogg's House of Botanicals in Fitzrovia, Cahoots Ticket Hall in Soho and Barts' Secret Garden in Chelsea. Bookings are available in these outdoor spaces HERE.
From the week of 17th May, we will be fully reopening Barts, Cahoots and all Mr Fogg's venues indoors, including the Society of Exploration in Covent Garden, which now has a late license until 2am! Both Bunga Bunga's will also reopen in May with brunches and pizza-making classes, alongside our Best of Bunga Variety Show at Covent Garden and our Kara-Soaky singing-in-the-shower experience at Battersea in the evenings. Book HERE.
After over a year in hibernation, at last we have a reopening date for our nightclub Maggie's in Chelsea on 21st June! We are so excited about dancing again that we will open SEVEN days in a row, before resuming our normal Wednesday – Saturday hours. Book a table or guestlist HERE.
We will also continue to deliver our much-loved at-home cocktails by Cahoots and Mr Fogg's, including our brilliant newly-launched Cahoots 'Raid the Larder' cocktail-making kit for two, just in time for Mother's Day on 14th March! Find out more HERE.
For those of you with missed or upcoming celebrations, we are now able to book in private events for up to 30 people from 17th May, followed by much larger events from 21st June onwards. Please contact a member of our events team HERE with any enquiry, big or small!