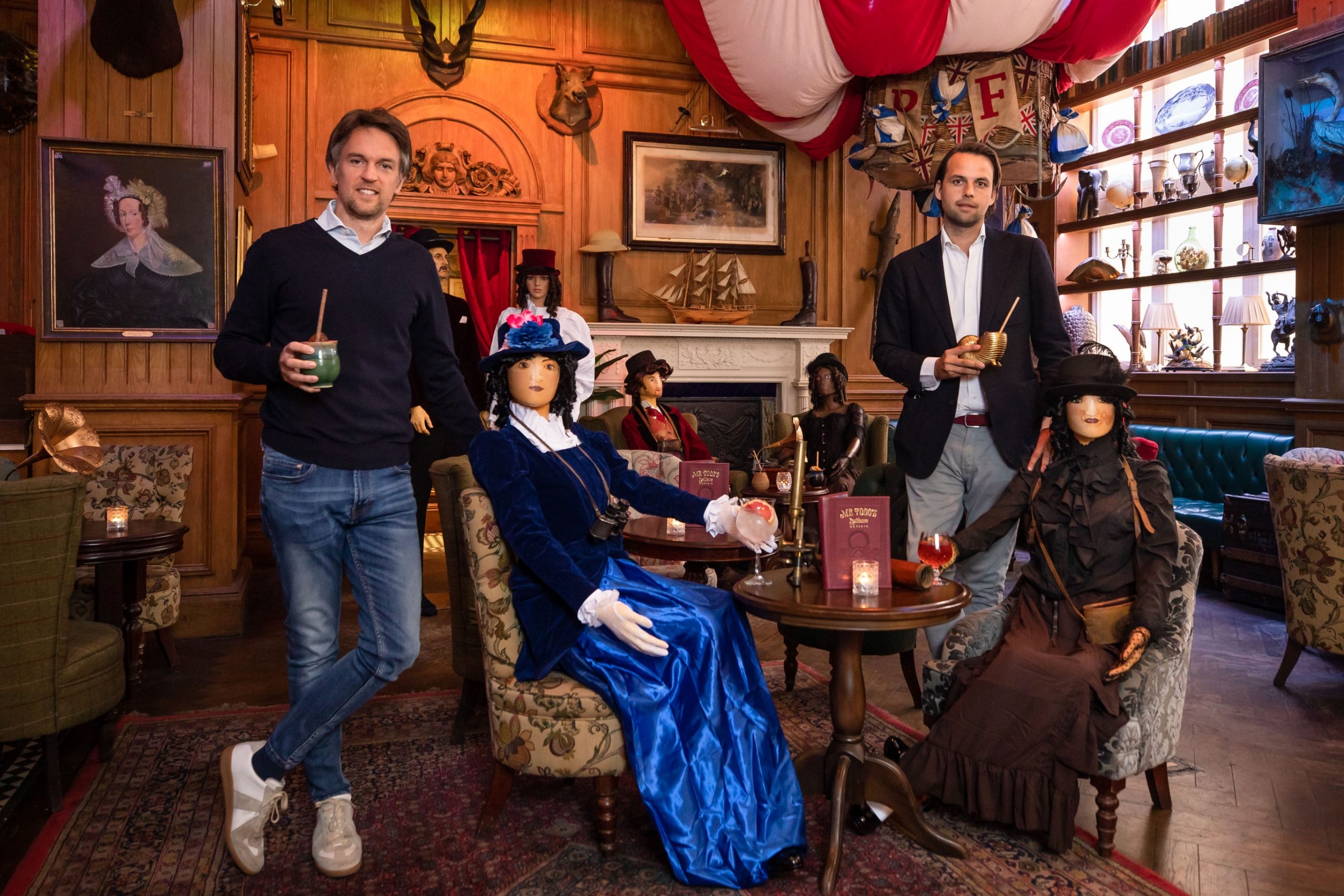 When we reopen our 11 venues, it is our top priority to create safe environments for our customers and staff, but of course we will ensure we will be doing so in true Inception Group style! Read more to find out how we have devised fun solutions for potential social distancing and PPE requirements…
Rather than removing a third of our furniture to maintain social distancing at Mr Fogg's Residence in Mayfair, visitors will have the pleasure of making the acquaintance of an assortment of Victorian characters – in mannequin form – from Jules Verne's novel, Around the World in 80 Days. Placed at intermittent tables, these mannequins will help maintain the typically buzzy bar atmosphere when we reopen, whilst enforcing safe social distancing measures.
At Mr Fogg's House of Botanicals in Fitzrovia, we have found a solution in-bee-keeping with the bar's blossoming natural surroundings. Well-known as an oasis of exotic flora and fauna in Fitzrovia, our in-house botanists and guests may be asked to don beekeeping suits, or simply the protective head veil, instead of using traditional PPE.
At Cahoots, repurposed gas masks may make an appearance in our post-war themed cocktail bar, as robust facial covering solutions. Whilst this historical headpiece would look out of place anywhere else, at Cahoots it has the potential to become just another eccentric part of the immersive experience that guests have come to know and love at this unusual 1940s Soho drinking den.
Renowned '80s haven and iconic late-night bar on Chelsea's Fulham Road, Maggie's will transform into a Club Tropicana paradise, filled with inflatable rubber rings to aid party-goers to keep a safe distance whilst dancing. The Maggie's A-Team has also stocked up on metre-long litter pickers, which will allow staff to safely pass drinks over the bar, as well as enabling guests to cheers at a suitable distance, in a safe yet entertaining way.
At Barts, decorative theatrical masks will cover the faces of our talented team of mixologists at our 1920s Prohibition-themed speakeasy, tucked away in Sloane Avenue's Chelsea Cloisters. Dressing up at Barts has always been customary with our quirky fancy dress box, inviting guests to don eccentric glad rags, akin to those worn by party-goers at extravagant parties during the Roaring Twenties. The addition of masks will create a dual sense of mystery and, crucially, safety – enhancing both the theatrics and protection of the cocktail presentation.