We are very excited to announce that Cahoots will be creating a pop-up bar at London Cocktail Week this October.  The Scoundrels have teamed up with Bombay Sapphire to create a bespoke Cahoots vintage cocktail train at the Cocktail Village located in Old Spitalfields Market from the 3rd to the 9th of October.
As guests step aboard, and all tickets are checked, the journey from Cahoots in Soho to Laverstoke, the home of Bombay Sapphire's gin distillery begins. Using flavours and ingredients from the allotments of London to the green fields of the home counties as inspiration, Cahoots at London Cocktail Week will be an immersive experience focused around the artistry of gin & tonic.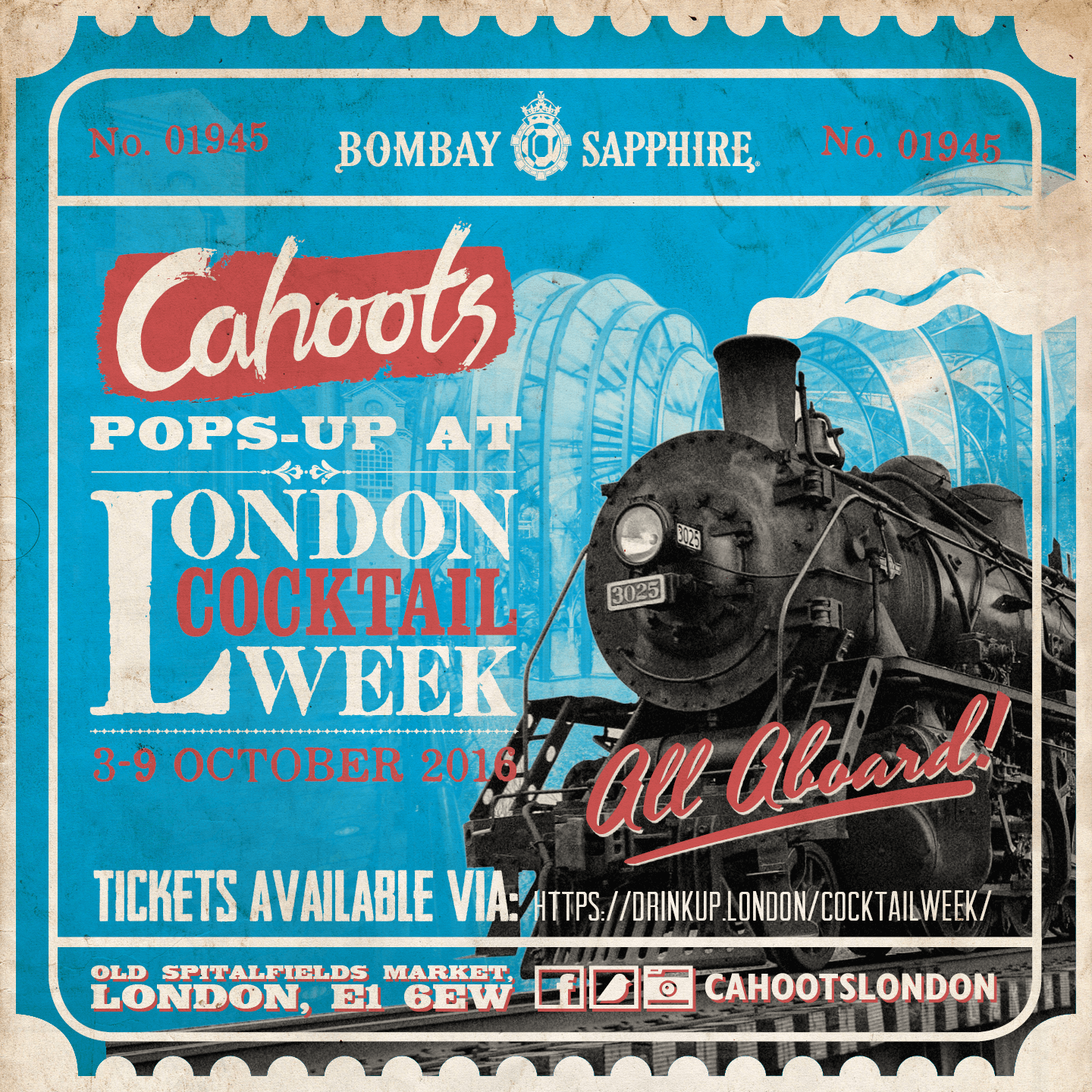 The menu will be inspired by the adventures of the Famous Five by Enid Blyton like you have never seen her before… Featuring cocktails such as The Captain heads to the seaside! The Captain solves a mystery! and The Captain meets a tropical stranger! Each cocktail served at the London Cocktail Village will come with a night watchman ticket, for guests to hop on the night tube to Cahoots in Soho for speedy entry and a complimentary night tube cocktail after 11pm any night of the week. 
Cocktails at the LCW village and Cahoots Soho will be priced at £5 with wristbands. Cahoots Soho will be serving cocktails with a slice of pie for £10
For more information and tickets please click here.