We have launched our #BehindTheBar series! Keep your eyes peeled for regular interviews with members of our bar staff across our Inception Group venues, including Mr Fogg's, Cahoots and more. Our very first #BehindTheBar interview presents…
Pietro Rizzo
Bar Manager at Mr Fogg's Society Of Exploration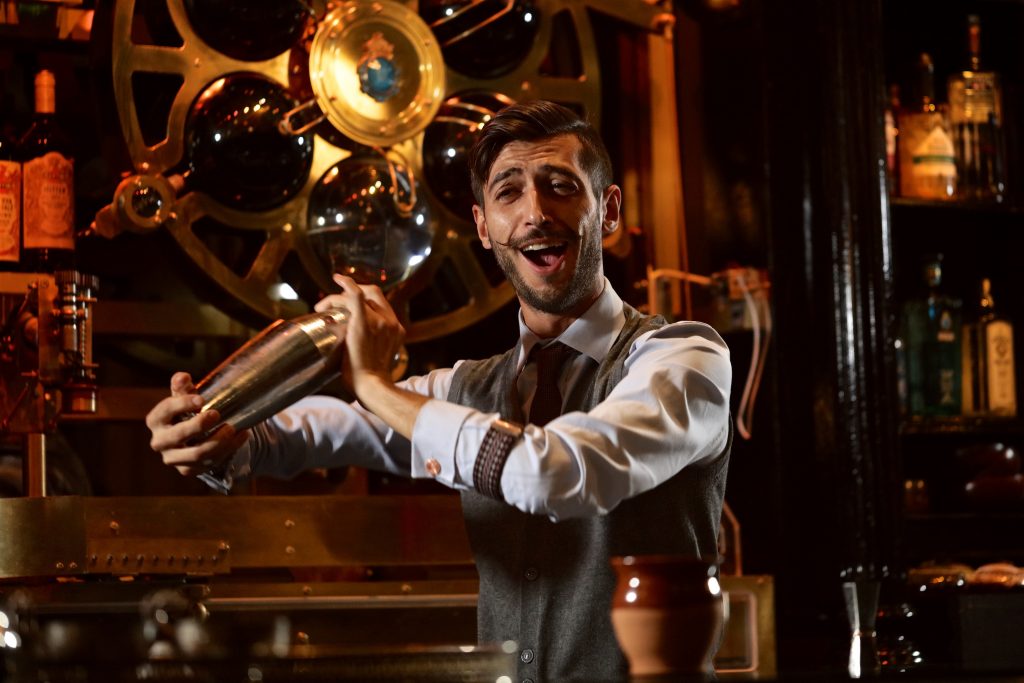 Having worked in hospitality since the age of 18, Pietro's first job was at The Cuban, Camden. He has been a Bar Manager for seven years and has been part of Inception Group since 2014 (with a two year gap). Pietro loves travelling! The next place on his travel bucket list is Berlin in October, where he will be attending the BCB Bar Show, and Athens in November for the Athens Bar Show. He will also be finalising in the special guest bar takeover and giving a talk on the main stage for the Aperitivo Category in Athens.
Q. What is your favourite part about working for Inception Group?
The huge potential the company has when working alongside such a great team.
Q. What inspired you to become a Bar Manager and what do you enjoy about bartending?
The pleasure it brings to share my passion for and knowledge of bartending. I enjoy creating and exploring new flavours, and using exotic ingredients, spices and botanicals.
Q. What is your favourite cocktail to drink and what is your favourite cocktail to create?
My favourite cocktail to drink is the Adonis (sweet vermouth, sherry wine and orange bitters). I love creating twists on the classics, for example Mezcal Negroni.
Q. Which ingredients do you feel are underused and overused in cocktails?
I believe that gentian roots are underused, while elderflower is overused.
Q. What type of seasonal drink(s) do you recommend during the Christmas period?
Hot Toddy!
Q. What is a common misconception that people have about being a bartender?
People are unaware of what goes on in the back of house. For example, paperwork is an important part of my job. A common misconception is that Bar Managers sit in the office watching the cameras. However, this is not the case; we are always working hard behind the bar to give customers the best experience.
Q. How do you develop new recipes or new cocktails?
I think of creating a new cocktail like writing a story. Every ingredient is inspired by its concept and must be relevant to the story surrounding the drink.
Q. If you weren't a Bar Manager, what job would you choose to do?
I have worked in the bar industry all my working life. Before becoming a Bar Manager at Mr Fogg's Society Of Exploration, I worked as a consultant for drinks development, assisting drink brands with sales and marketing programmes. I also consulted bars with new openings, bar programmes, recruitment and more.
Q. Do you have any advice for aspiring Bar Managers?
Listening to your team is essential. Staff meetings and staff parties will help build your relationship with the team. A happy team means a hardworking team!